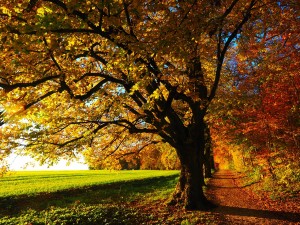 Now that the leaves are changing and the days are getting cooler, it's time to celebrate fall in Eugene, Oregon! And what better way to do so than by attending some of Eugene's best events?
Upcoming Events in Eugene: Fall 2015
This year, there are some fantastic events and festivals lined up, from one-night-only community activities to weekend-long celebration of heritage and hobbies.
Eager to find some fall fun? Discover these fun community events in the Eugene area!
September 2015 Events in the Eugene Area
Cork & Barrel Wine Tours
Fridays until November 27th | 4 PM – 9 PM
Start your Friday adventure by winding through Eugene's beautiful countryside and sipping on some of the area's best drinks. Tour three Eugene wineries to learn about the wine-making process, and after that, kick off your weekend with a relaxing taste of Willamette Valley's wines.
Starlight Golf at Hidden Valley
Friday, September 25th | 8 PM 
Hidden Valley Golf Club
Watch your LED-lighted golf ball soar through the night sky like a comet as you play the course in the dark, aiming for the neon flags down the course for a fun-filled night of golfing under the stars. This is going to be an exciting event that you're sure to remember for years to come!
October 2015 Events in the Eugene Area
Two-Fly Tournament
Friday, October 2nd – Saturday, October 3rd
The 8th annual Two-Fly Tournament is happening this fall with the two-day fishing event, where anglers will spend the day fly fishing out of the McKenzie River or Willamette River in Eugene. Funds raised during the event will go toward preserving the rivers for future generations.
The festivities start Friday with dinner at the Caddis Fly Angling Shop. Saturday, there will be a full day of fishing with local guides, followed by catered dinner from local restaurants and microbrews.
McKenzie Highland Games & Celtic Gathering
Friday, October 2nd – Saturday, October 3rd
Northwest Youth Camps
Celebrate Scottish heritage at the first annual highland games in Eugene, featuring Scottish dancing, Celtic music, vendors, and thrilling feats of strength. The event opens Friday with a moving bagpipe performance by candlelight, followed by whiskey tasting, and continues Saturday with a full day of highland games and a Ceilidh. 
Learn more about the event by visiting the McKenzie Highland Games & Celtic Gathering website.
November 2015 Events in the Eugene Area
McKenzie Cider & Craft Beer Festival
Friday, November 13th – Saturday, November 14th
Willamalane Center
Get into the spirit of autumn by sampling some of the best cider and craft beers in the area. Over 150 beverages will be in the showcase during the McKenzie Cider & Craft Beer Festival. Proceeds from the event will support Bags of Love, a local organization that supports at-risk children in our community; The Willamalane Foundation, which supports the Willamalane Parks & Recreation district; and other Rotary projects.
Want to Learn More about Eugene Events?
We're local real estate agents serving the Eugene community, and we keep up-to-date with the latest events and news in Eugene. If you want to learn more about what it's like to live in this wonderful area, contact us at renee@reneekittrell.com or 541-870-0704 today!